Over a Glass with: Mark Synnott
George Hulbert 2 February, 2017
This year, we've decided to introduce a new quarterly feature called 'Over a Glass With...' where we sit down with some of our most knowledgeable members to tap into their industry insights.
To kick things off is a man who has been one of the most knowledgeable and influential leaders in the property industry for nearly thirty years.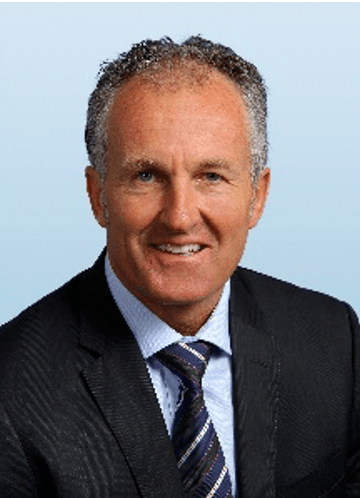 Mark Synnott has been CEO of Colliers International New Zealand since 1994 and has been responsible for some of the largest property transactions this country has seen.
2016 was a fairly tumultuous year for the property industry as a whole: restricted lending criteria, rising construction costs, increasing pressure on developers, an earthquake! Can I get your reflections on the year that was and what Colliers learnt from it all?
For people who know what they're doing, there's still a lot of resilience in the marketplace. Good developers are still getting funding and have built construction cost increases and the like into their feasibilities. Things may be levelling off a bit but there's a tonne of activity out there and at Colliers we had another record year in 2016.
What were your biggest challenges in 2016?
Record low vacancy rates in the office and industrial markets. It's been quite difficult to find the right premises for tenants. What it's tended to do is it's made occupiers wanting to lease space (whether it's industrial or office space) look a lot further out. In our view this shortage is going to be a constant challenge over the next few years.
How would you describe the state of the property industry in New Zealand at the moment?
We're definitely in the fourth quartile of a cycle, somewhere between nine and eleven o'clock. But because of the low interest rate environment, because there's limited stock and no oversupply in the industrial or office markets, our view is we may just be levelling off a bit. There would have to be some kind of major offshore event to cause us to go through twelve o'clock and be heading down the wrong way on the clock.
You can summarise the current state of the property industry with IT, IP and IT. The former is infrastructure and transport spend which is rampant in Auckland at the moment. IP is low interest rates and population growth. The property market, commercial and residential, does really well when you've got strong population growth and Auckland's got phenomenal growth. And finally, the other IT is immigration and tourism. Tourism is massive. We've got the strongest immigration and strongest tourism industry that I think we've had in my lifetime and it's happening right now.
This year, the CoreNet Symposium will focus on the relationship between humans and technology. Have you identified how you can use technology for the betterment of the business and/or your clients?
I think that this whole virtual reality movement and drones being able to show you exactly what you will see outside of your window on level 23 of Commercial Bay is assisting people to get a better feel for completed product.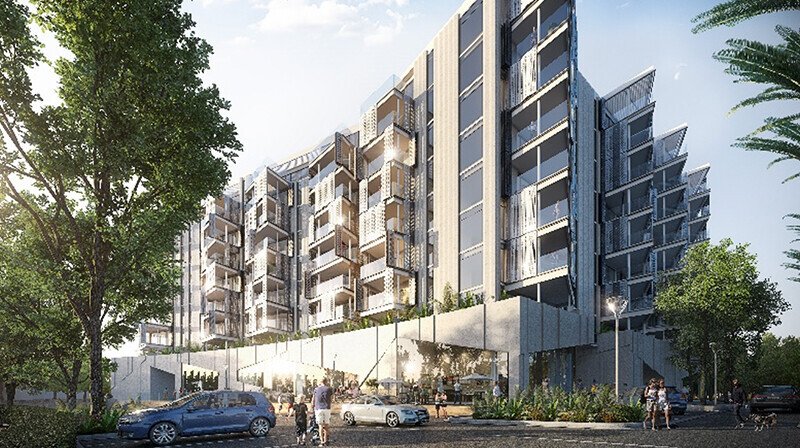 A Colliers Project: Alexandra Park was one of NZ's most succesful off-the-plan residential projects in 2016
Within our corporate solutions business, headed up by Don Smith, we've got a technology platform called Colliers 360. It's a fully integrated, customisable and scalable analytics platform that provides complete coverage for clients' corporate real estate and facilities management technology needs. It aggregates all the data you need into one centralised dashboard – enabling our clients to have enhanced market intelligence and make more informed and forward thinking decisions.
There's so much going on in the industry, as we've discussed. It's been a somewhat easy market in the past but that's changing. Property is an information intense industry and you need to have every possible piece information at your fingertips but it needs to be in a simplified and digestible format. That's why Colliers 360 is so important for us, it's helping us to service major mandates for clients like Vodafone and BNZ.
Given your wealth of expertise and position as a thought leader in the industry, do you have any advice or insights to share with CoreNet members on how to navigate the challenges ahead?
If you have an attitude where you focus on solutions rather than problems then you will spot the opportunity. If you're focusing on the issue, it's very hard to see the solution. So, if and when we enter into volatile times, again, you've got to assume that you will find a way through and if you've got that attitude you will spot the gap. You will often come up with a solution that you had never anticipated as a result.