Over a Glass with: Jane Holland
George Hulbert 8 August, 2018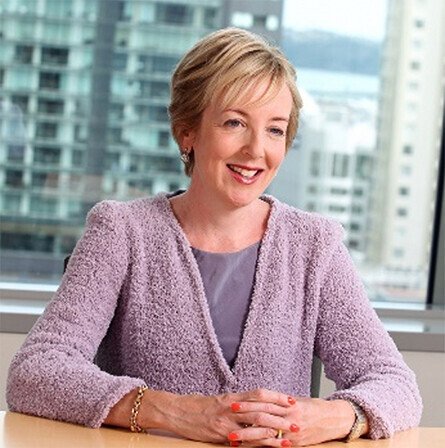 To continue our popular series of interviews with leading lights of the property industry, we now offer you the insights of Jane Holland, a leading partner at Bell Gully, long a CoreNet sponsor.
With more than 20 years of experience in commercial property work in New Zealand and the UK, Jane advises on the full range of commercial property transactions - with a particular focus on commercial leasing and development projects. Ranked by Chambers Asia Pacific 2018 in the top tier for real estate, Jane acts for key players in the New Zealand property market including major property companies, developers and retailers. She has also previously co-authored the New Zealand Property Council Retail Lease and authored the current edition of the New Zealand Property Council Office Lease.
Bell Gully has been prominent recently on H&S, the earthquake-prone buildings regime and asbestos. What are the key things that commercial tenants and building owners need to be looking out for right now?
It was great to be part of the recent CoreNet sessions, and to get so many questions from the floor: always a good sign of an engaged audience! CoreNet always attracts people with a desire to be well informed.
I have presented on a variety of different property topics over the years, but ever since the Christchurch earthquakes, seismic issues have been top of everyone's mind. Asbestos has become very topical just recently - a real issue for tenants in particular.
From a tenant's perspective, knowing the seismic rating of an existing building is important. A tenant also wants to ensure that the landlord has completed an asbestos survey, and that there is an asbestos management plan in place if needed.
For their part, owners need to be aware of their statutory obligations to manage asbestos and, in certain circumstances, to upgrade a building with a low seismic ratings. Most importantly parties need to consult on this type of information and collaborate if work is needed. That process is reflective of the current Health & Safety regime which provides for 'horizontal consultation between parties such as a landlord and tenant'.
How is the Health and Safety legislation affecting leasing activity at the moment?
There are many big corporate tenants who require buildings to have a minimum seismic rating. If a building has a seismic rating of less than 67% of new build standard it is categorised as "earthquake risk" (and "earthquake prone" if less than 34%). Often big corporates expect a seismic rating of at least 67%, often higher and they want a detailed seismic assessment to back up the rating.
Owners only have an obligation to do a seismic upgrade if a building is below 34%, and they often have a very long time to complete the work. But owners may well have a commercial imperative to do the work earlier in order to attract the tenants they want.
As corporate tenants are also concerned to ensure that asbestos is being properly managed, they will sometimes get their own asbestos survey done if the landlord hasn't done it. A tenant needs to do this for its own fit out anyway.
Have leases changed over the years?
Leases have definitely become more sophisticated. There is always a place for a straightforward standard lease, but a lot of transactions out there lend themselves to a more bespoke document and that change is good for everyone and is, a sign that the market is evolving. When I first started practising in New Zealand lots of people questioned how it was possible to specialise in leasing!
Leases are obviously a long-term commitment, and they need to be treated with care. On a new development the term could be ten years or longer. And for owners, the key to growing the investment is to get the best possible terms.
The market has a much more balanced approach to leasing these days. Tenants are more aware of the key issues that they need covered, and that has led to documents that are more balanced as between landlord and tenant.
No one used to focus much on the clauses that dealt with building insurance, damage and destruction and reinstatement. Now there is much more attention paid to those clauses. After the Christchurch earthquakes, many tenants discovered that they had to keep paying rent even if they couldn't occupy the building because it was in the Red Zone. This led to a lot of discussion between landlords and tenants as to how the parties' insurance arrangements should work in that sort of situation.
What opportunities and challenges do you see in the corporate real estate sector at present?
We have a number of overseas clients who would like to buy commercial property in New Zealand right now. As they have exhausted the possibilities in Australia, they now see New Zealand (usually Auckland) as the natural extension. But there is limited stock available.
Yields are also often very low at present, which means institutional buyers generally can't compete with private buyers.
There is generally very little stock available in the office leasing market. The industrial market is really busy -sales and purchases, new development and leasing.